If the students who will be taking your test are part of a uTheory class you teach, the easiest way to give them access to a test is by connecting it to a uTheory class. You can connect a test to as many classes as you'd like.
(Note: for the Connect Tests option to show up, you must either have a testing-only license, or have a group license and enable it on the class you'd like to connect a test to.)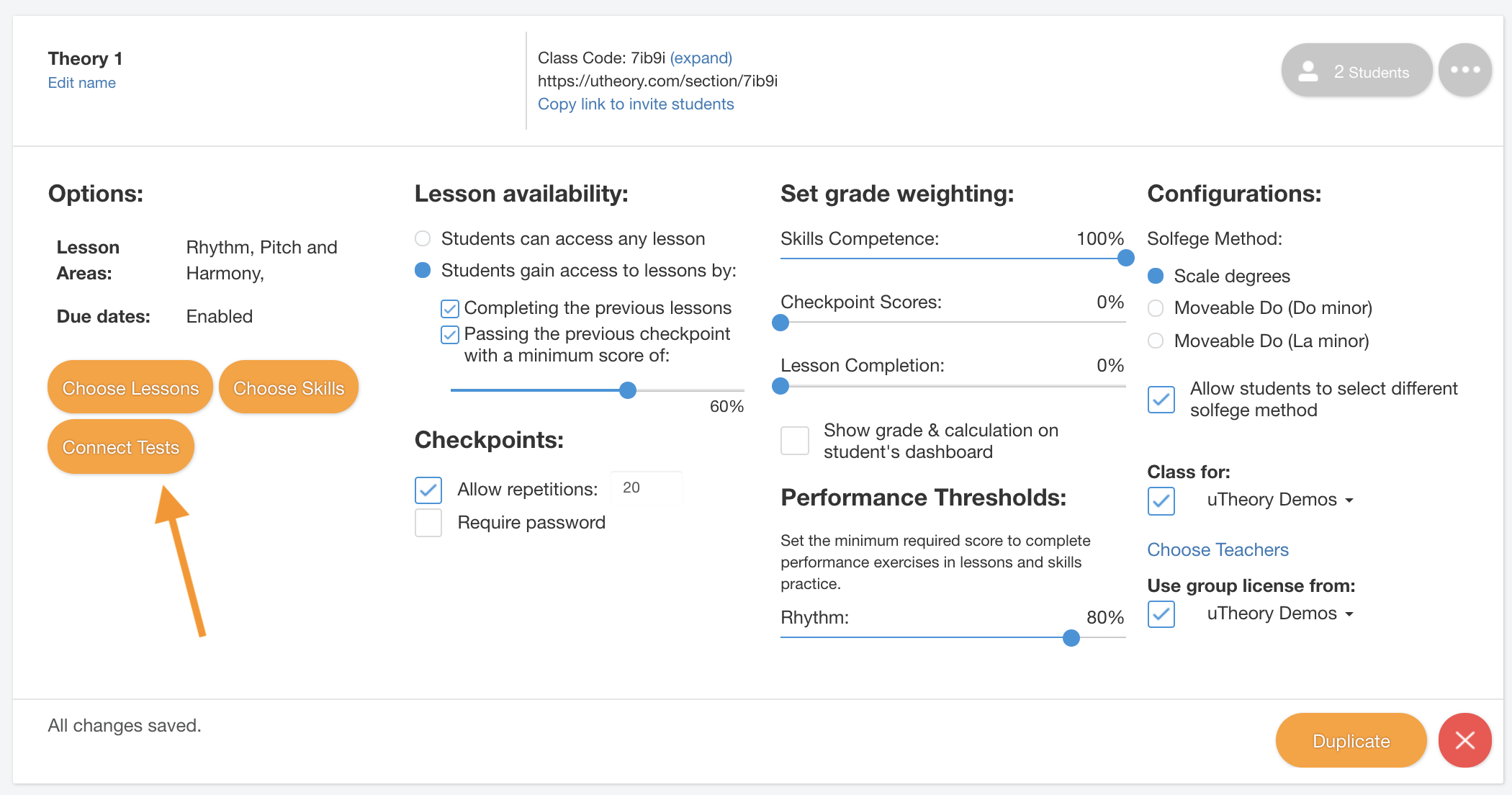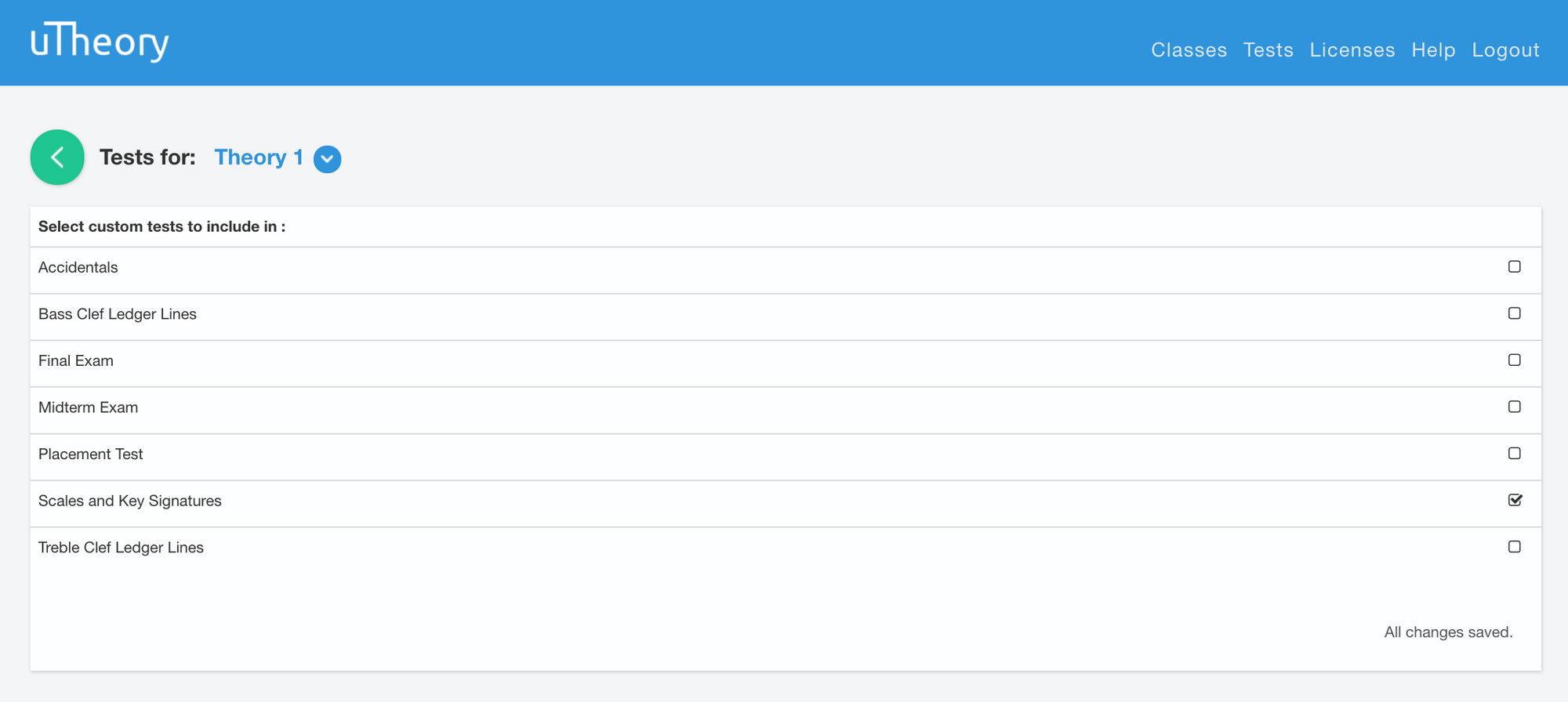 On the Classes page, expand the class settings with the (…) button.
Select the Connect Tests button. The button will only appear after creating a test.
Check the box of the test to connect. The test will now appear to your students as established in the test settings, as a tab on their dashboard or as the homepage.
View test results for the class in the class grade view. Select Students to open the roster and grade view. Test scores are always listed on the far right of the grade spreadsheet. Or, view all results for a test by going to Tests - Results.