Go to the Teach tab from the dashboard.
Click the green plus button to create a new class.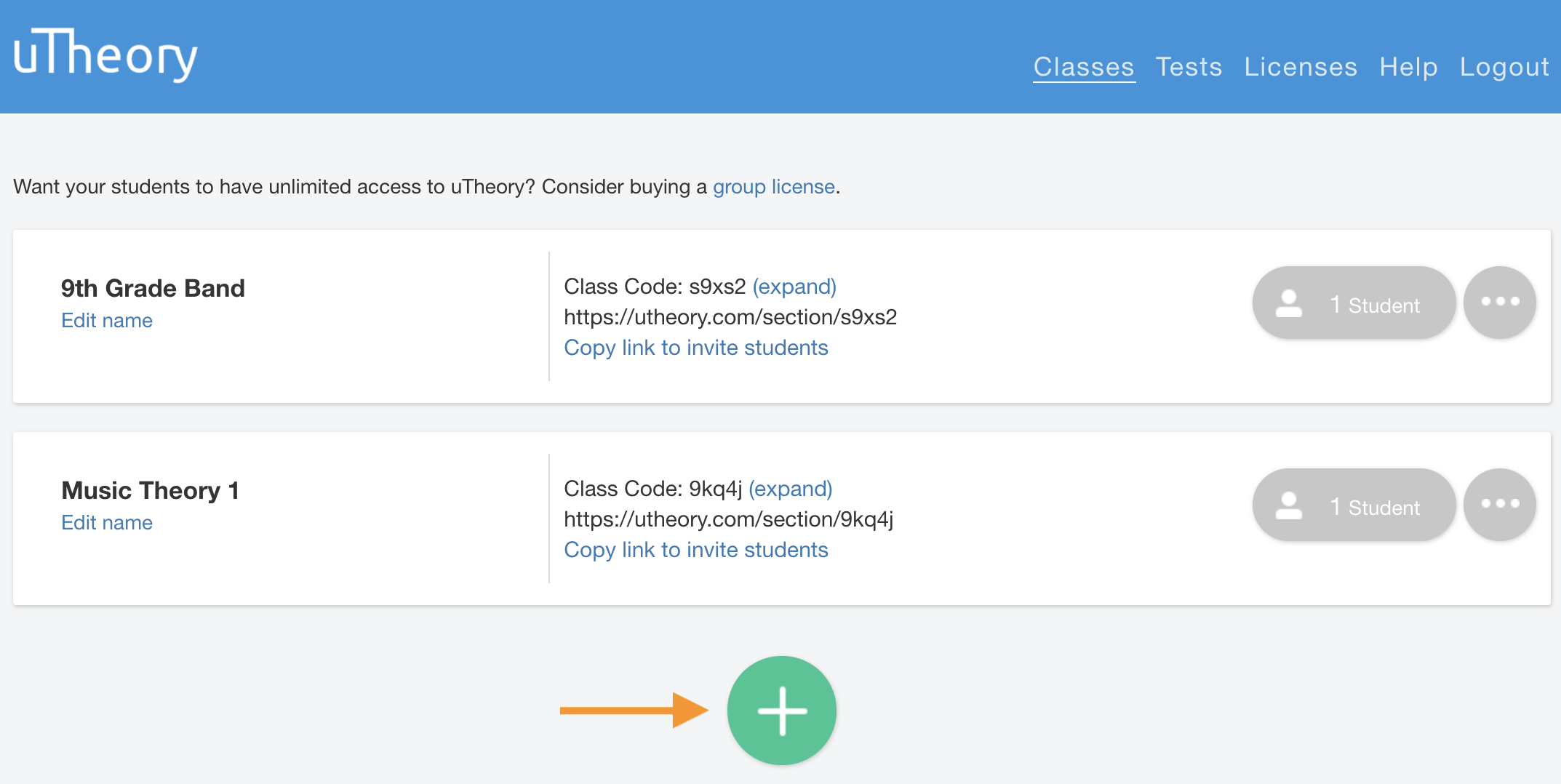 3.  Choose the class type. Create a uTheory class will establish a new class in uTheory.  Use a Google Classroom class to connect to an existing Google class. Read here for more about creating a Google Classroom class.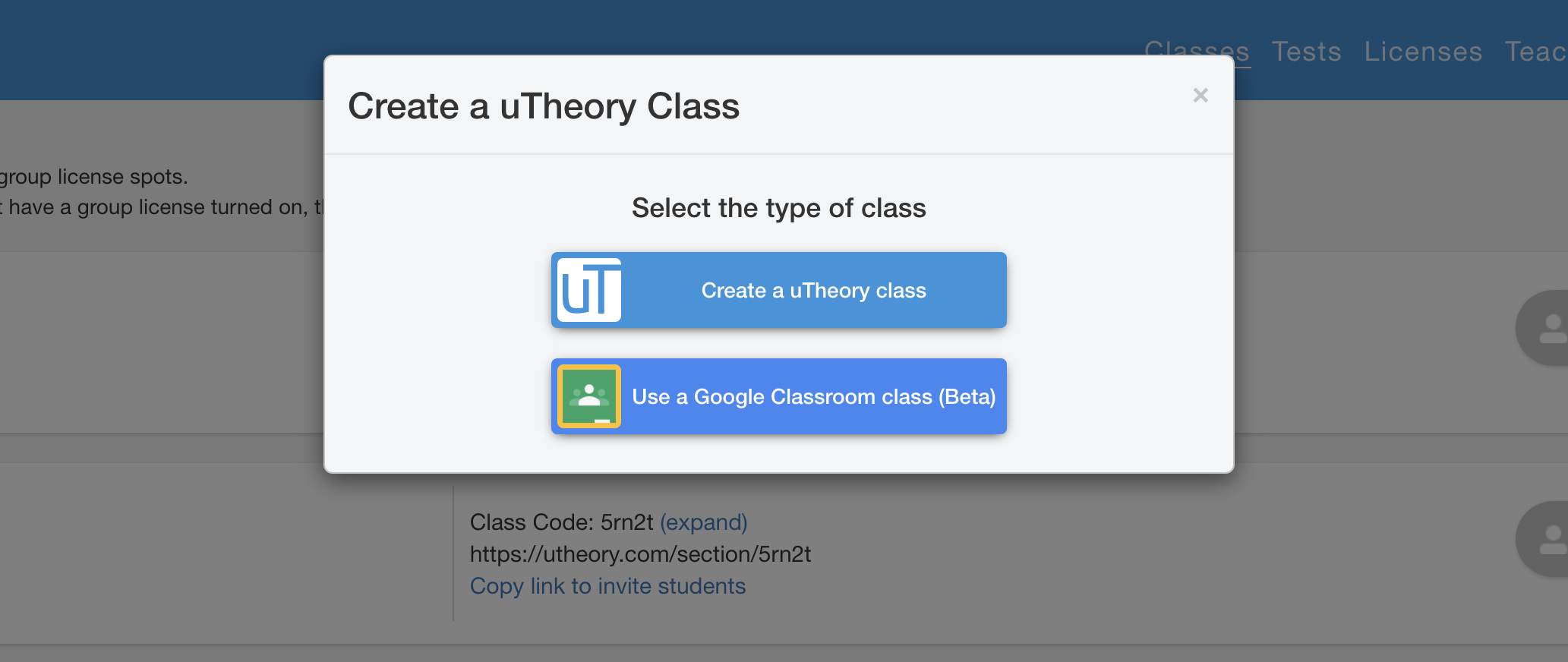 4.  Choose a course template. You can start with all course content either hidden or visible to students. You can modify which material is visible later in the class settings.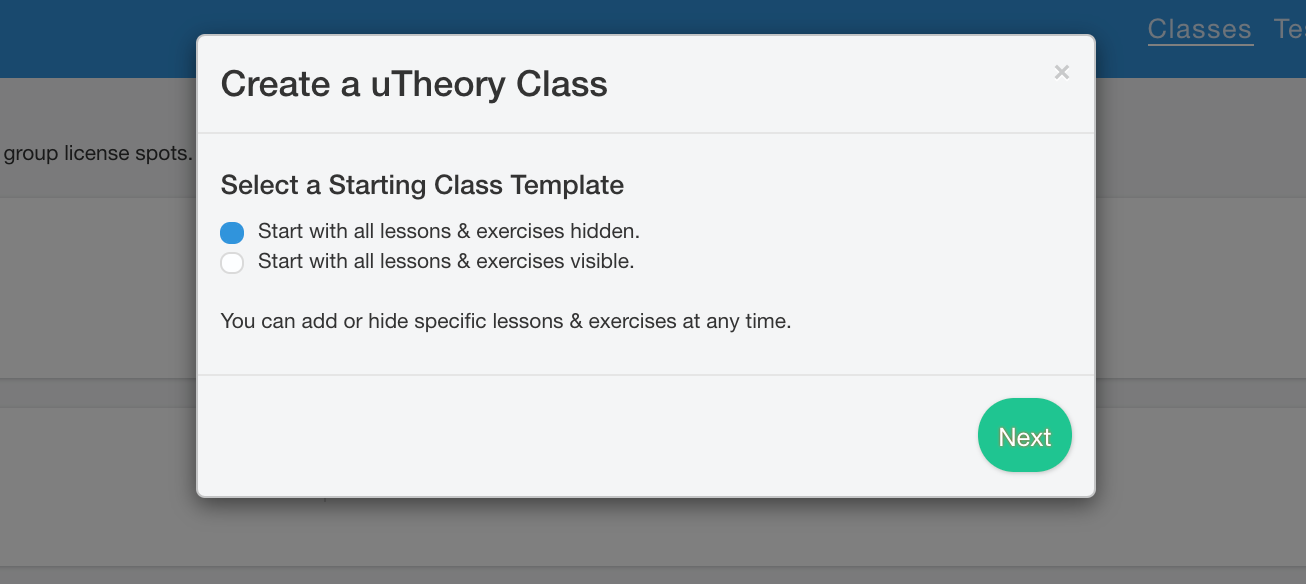 5.  Give your class a name, and click Create uTheory Class.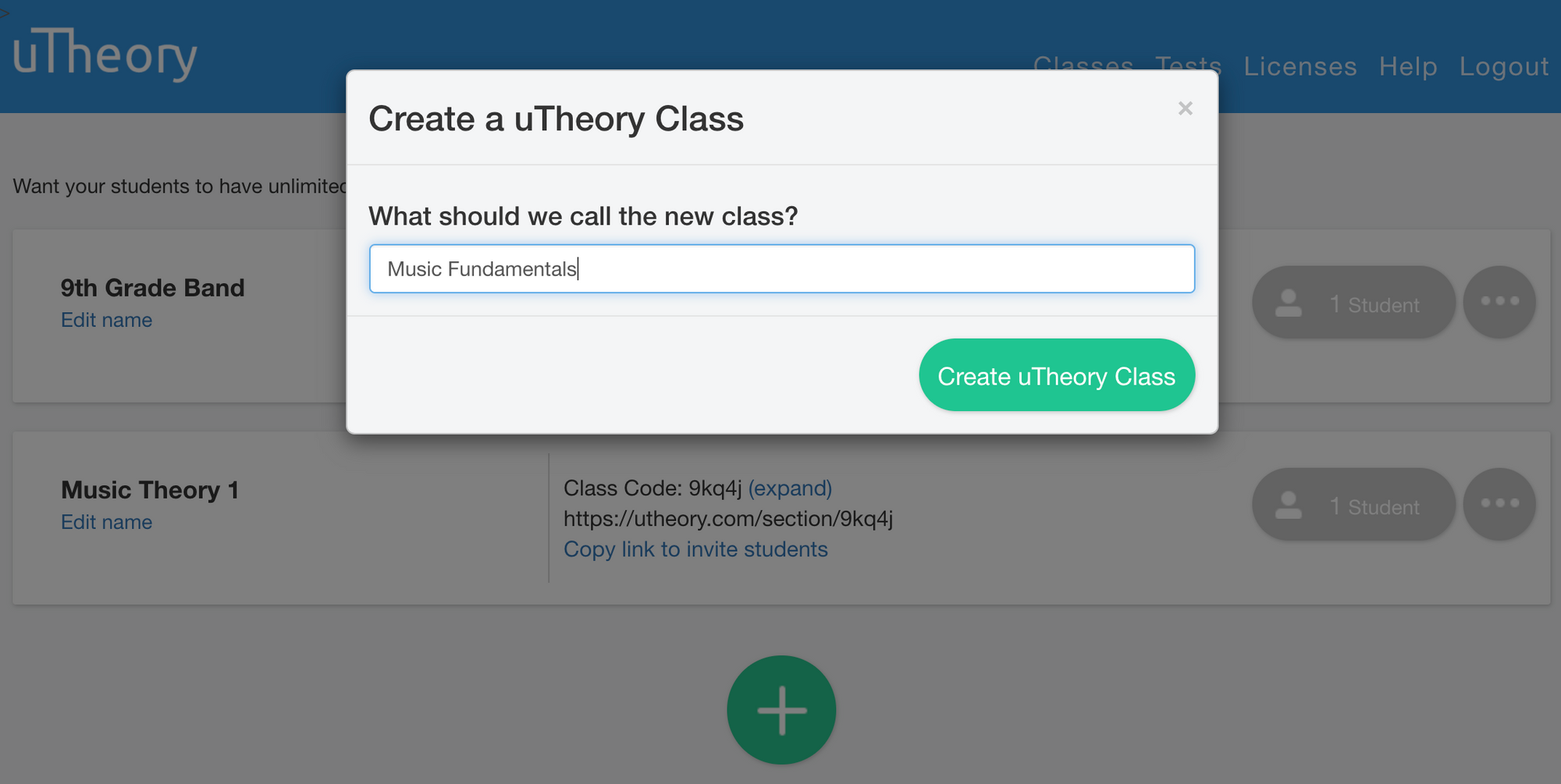 If you find you need to create a new class with the same or similar settings as a class you've already established, you can duplicate an existing class. To do this, expand the class settings and click Duplicate.