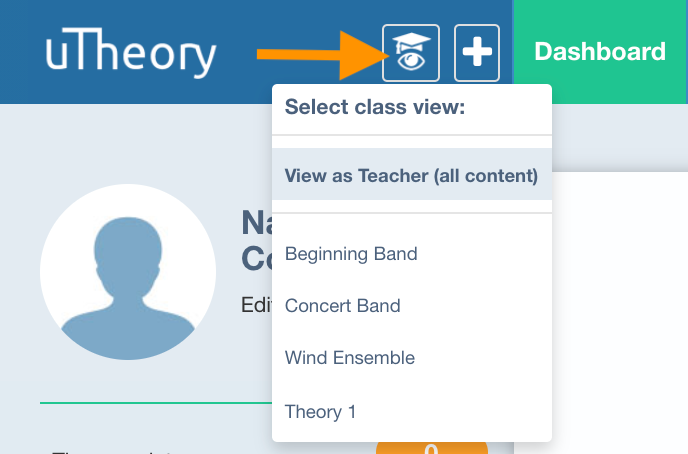 Click on the view selector at the top of the dashboard.
Choose a class from the drop down menu to view uTheory as a student in that class. The view selector will change to a student with a raised hand. You should also see "Welcome to (class name)" under your name on the dashboard.
Select Lessons to see available lessons and Skills to see available skills for students in that class.
Click view selector to view as a student from a different class or switch back to Teacher view.