Once you've purchased a uTheory group license, you'll need to turn it on for the classes you teach in uTheory, otherwise your students will not receive free access, and will be prompted to pay after 10 pages each day. See a video explanation of this process here.
Go to uTheory -> Teach -> Classes.
Find one of the classes you teach, and expand the options with the '…' button

Check the "Use group license from" option, and select which group license you want to use (if you have multiple)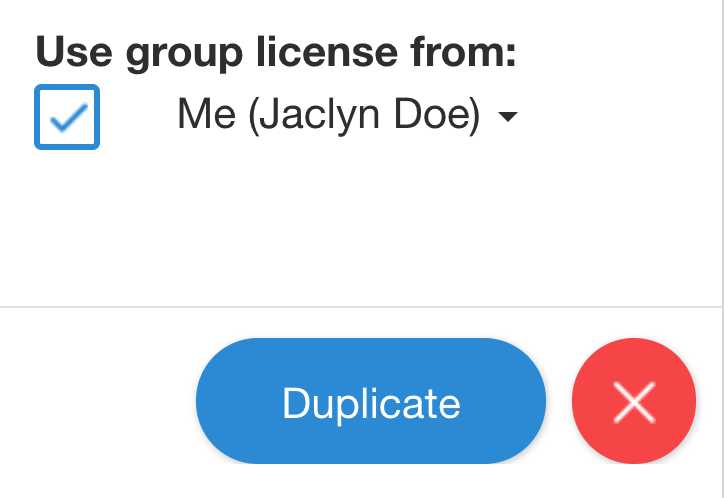 Once the class auto-saves (after a 1-second delay), the tally of how many spots you are using at the top of the classes page will update.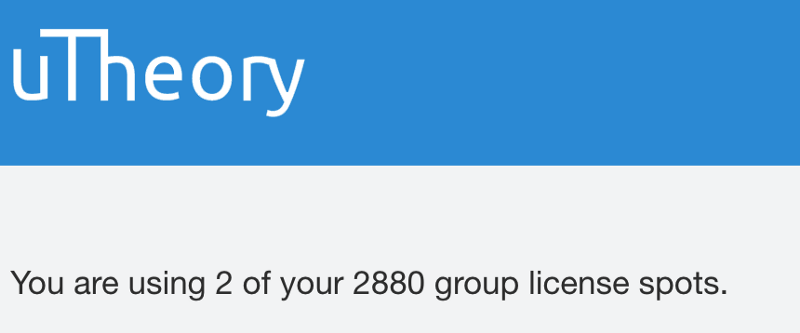 Repeat this process for each of the classes that should be covered by your license.
You can change which classes are covered by your license at any time by switching which classes have "Use group license from…" checked. Changes are applied immediately for students.
Frequently Asked Questions
"My student says she's being asked to pay for uTheory after ten lesson pages, what's happening?"
Either a group license has not been turned on for the class this student is in (see above), or the student is not in that class. Here's how to solve this.
Be sure the group license is turned on for the class the student should be in (see above)
If it is turned on, click the roster link (uTheory -> Classes -> [ __ students ]) to be sure the student's name appears in the class.
If the student is not enrolled in the class, that student should:
a. Follow the invite link found at uTheory -> Classes -> Copy Link to Invite Students
b. When the registration popup appears, click "Already have an account? Sign in" at the bottom of the registration form.
c. Login with their uTheory account information, which will add them to your class.
If the student is enrolled in the class, it's possible they've accidentally created two separate uTheory accounts. Click on the student's name, then click "reset password." Send them their username, and have them logout of uTheory (uTheory -> Dashboard -> Logout) and then log in with the correct username.
If all this fails, just drop us an email at support@utheory.com with the student's email and the name of the class, and we'll figure it out!