Here's what's happening at uTheory – we've got more free printable resources, new episodes of Notes From The Staff and a summer learning opportunity! As always, feel free to reach out for a quote, feature request or to share feedback at hello@utheory.com.
---
Counting Resources
Check out the latest additions to our printable resources:
If you're looking for a specific resource, please write to us with your request.
---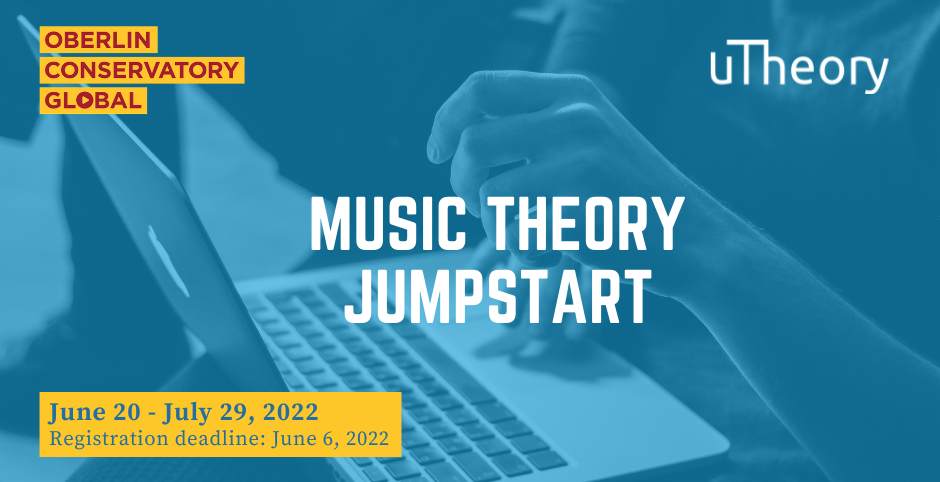 Do you have students who could use a jumpstart for college or AP Theory? uTheory and Oberlin Conservatory are partnering this summer to offer Music Theory Jumpstart online from June 2 through July 29. Students will work with conservatory faculty and use uTheory to prepare for college-level music theory. Learn more about OC Global here.
Register for Music Theory Jumpstart here.
---
Notes From The Staff Episodes
Dalcroze Solfege Games - uTheory's creator, Dr. Greg Ristow, shares some favorite games for teaching solfege drawn from the Dalcroze approach to music education.

Funding Your Program - Leah Sheldon, uTheory's head of teacher engagement, shares tips for going beyond bake sales to build a sustainable fundraising model that can support a vibrant music program.

Hexachordal Solfege and Theory Pedagogy Trends - Dr. Megan Kaes Long of Oberlin Conservatory talks about the earliest system of Western solfege, hexachordal solmization, and recent trends in music theory pedagogy.

Power of Play - Jed Dearybury, author of The Playful Classroom and The Power of Play for All Ages talks about how bringing play into classrooms--no matter the age or level--leads to deeper, more engaged and more joyful learning.

Listen at utheory.com/notes or wherever you get your podcasts, and be sure to subscribe so you never miss a new episode!
---
uTheory Licenses
Want unlimited access to uTheory for your students? Request a quote now for your group license purchase! uTheory licenses can begin on any date of your choosing.
---
As always, if you have an idea or feature request, give us a shout at support@utheory.com.