In response to feedback from the many teachers using uTheory in classrooms, we're thrilled to announce new education pricing and group licensing for uTheory. Licenses now start at $10 per student, and drop as low as $3 per student as you enroll more learners. With a group license, teachers across buildings within a district can purchase one license, reducing the cost per student. Teachers on a group license can collaborate between classes and enroll students in multiple classes at once. Custom testing features will also be included in group licenses – see what other most-requested features are coming soon.
In addition, from now until August 1st, 2020, you'll receive $50 off for every 50 student seats purchased.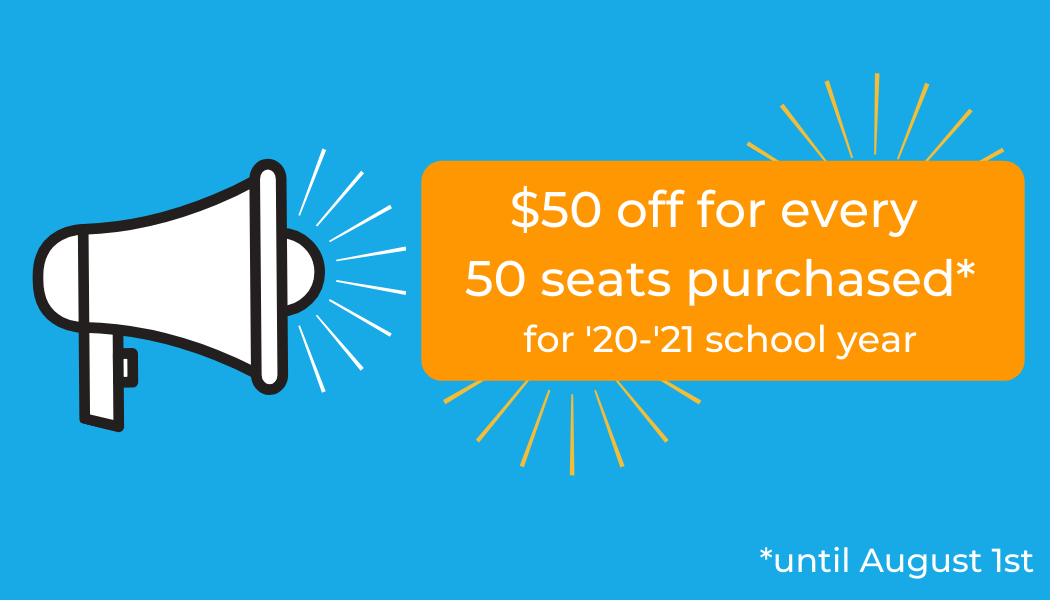 As music educators, we want to be sure you have the tools to help your students need to further their skills and understanding of music. And we realize that, more than ever, our students need us to provide a sense of normalcy. Whether you're teaching in the classroom or remotely next year, uTheory will provide engaging, interactive music theory lessons and practice for your students. No planning or grading on your end – uTheory will take care of that too. We know you'll find another way to use all the time saved.
Want to learn more? Click here to see the updated education pricing, request a quote, or purchase a license.