To expand the settings for a class, go to uTheory → Teach → Classes, and click the (…) button.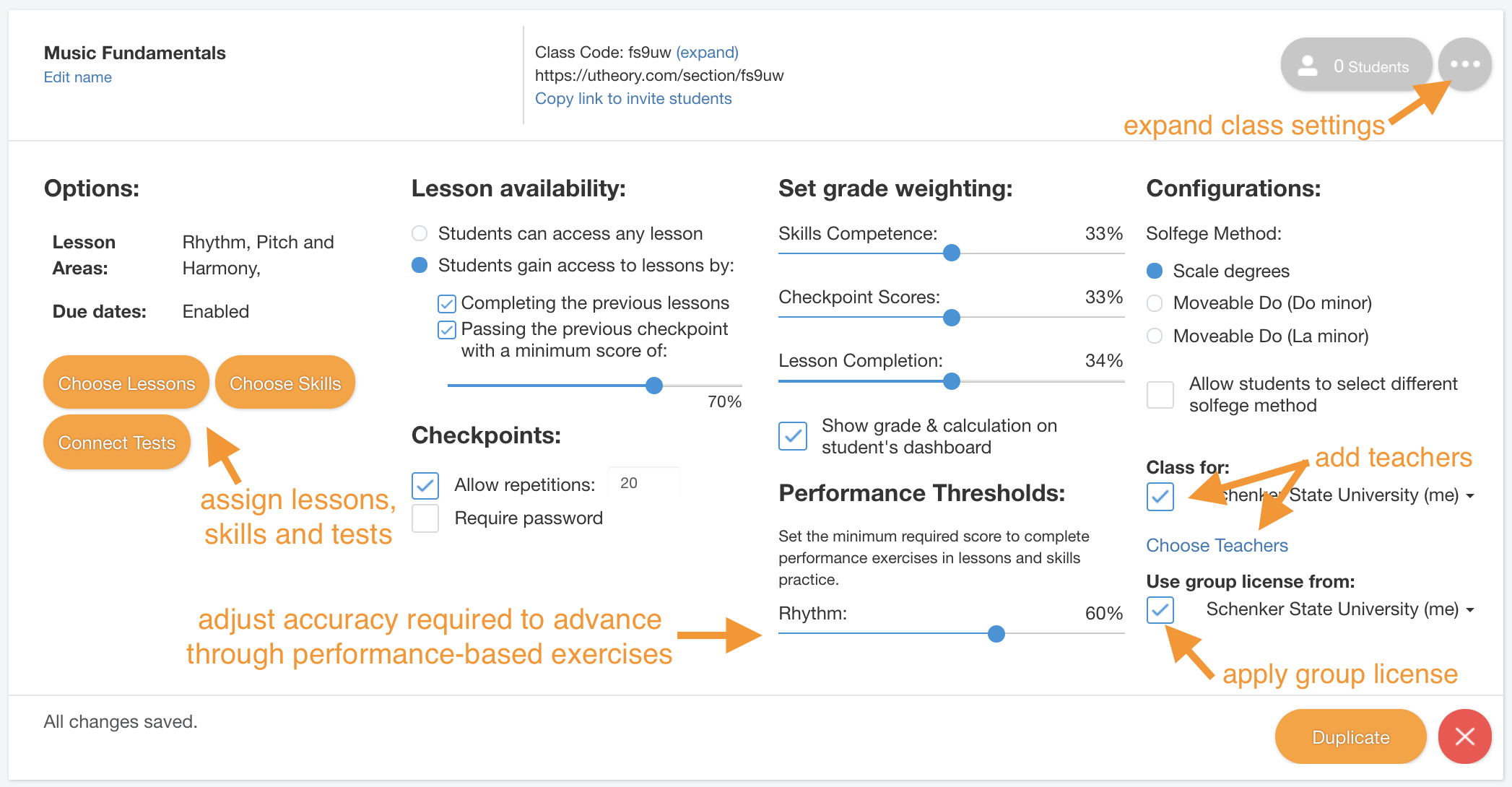 Click Choose Lessons to assign lessons, due dates and late work requirements.
Click Choose Skills to assign skills or synchronize skills with lessons.
Connect Tests you've already created to allow students in your class to take the test (only visible if you have a group or testing-only license).
Set availability to give students access to any assigned lesson, or require students to gain access to lessons either by completing previous lessons, passing checkpoints, or both.
Check "Allow Repetitions" to offer multiple attempts on checkpoint tests, and click the box to edit the number of attempts permitted.
Drag the sliders under "Set grade weighting" to align with your grading policy.
Check the box under Use group license from and choose your license from the drop down list to enable the license.
To invite other teachers to the class, check the box under Class for and select your school from the drop down list. Then, go to Choose Teachers to add other instructors from your group license to your class.
For a detailed explanation of each setting, see How To Change Class Settings.
Google Classroom uTheory Class Settings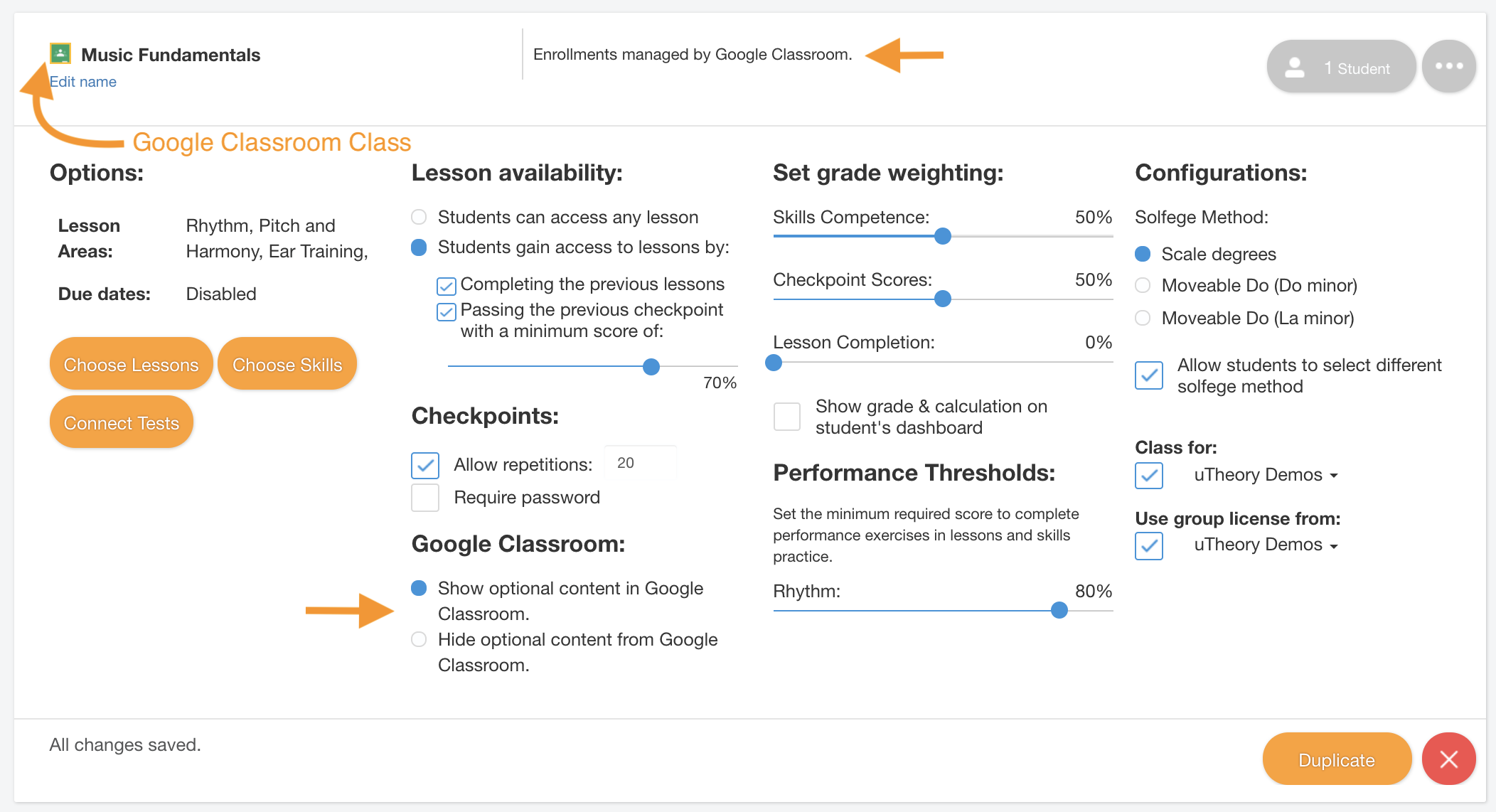 Classes that are created by connecting to Google Classroom have a few slight differences from uTheory classes.
Choose whether the lessons and skills set to optional in uTheory appear to students in your Google Classroom.
If you "Show optional content in Google Classroom," optional lessons and skills will appear as ungraded assignments in Google Classroom.
If you "Hide optional content...," students will not be able to access those lessons and skills from Google Classroom.
Read here for more about connecting to Google Classroom.