uPoints in uTheory
Let's get right to the point – here's how we calculate uPoints:
-       Each lesson video watched = 10 points
-       Each correct answer = 5 points
-       Incorrect answers that eventually lead to correct answers = 2 points
-       Each day skipped practicing = 10 point reduction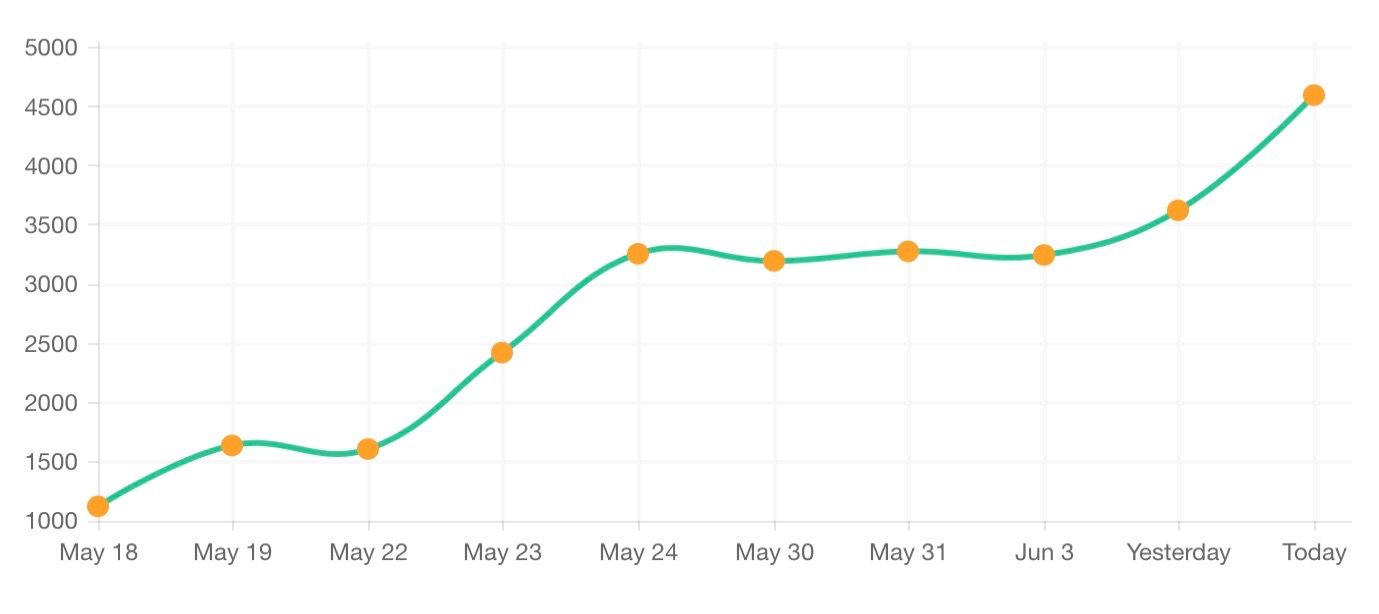 Why Points Matter
Points are a tool to provide students with a concrete perception of their progress. The idea is to foster intrinsic motivation within students to develop their skills through steady practice over time, rather than cramming just before an assessment. It may be helpful to set point goals for students (or perhaps even a little friendly competition?) to encourage continued achievement.
Grading Students
Students using uTheory are constantly being evaluated — we track every answer they give, how long it takes, what component skills were involved — and we boil all that down to a number for each topic that represents how certain we are a student has mastered an area. If you're not required to assign letter grades to students, that may be enough for your purposes.
But, it's also possible to use uTheory to provide a single overall number representing a student's grade. To do so, drag the sliders in the class "Set grade weighting" options. For instance, if you wanted half of a student's grade to be based on their skills mastery, and 25% each to be based on their checkpoint test scores and completion of lessons, you could set it up as below: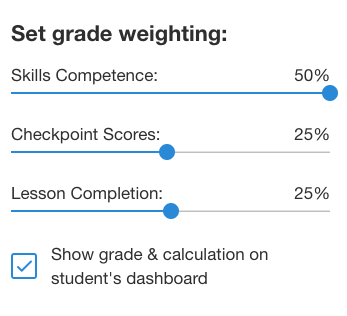 uTheory gives you extensive options to customize settings. So however you decide to use the abundant data - for lesson planning, for grading, for both - it will fit the specific needs of your classroom.